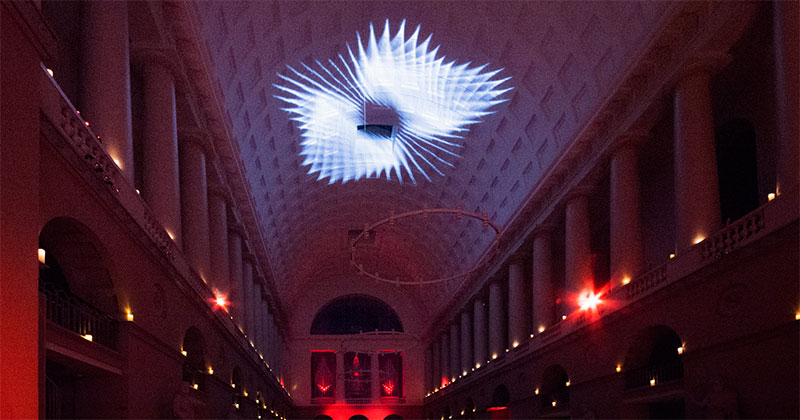 We bet you've never have seen anything like this. This is God Goes Deep. On selected Friday nights the Cathedral of Copenhagen opens it's doors to the public and invites them to experience a unique spiritual experience led by some of the world's best deejays.
Get a taste of the music here

As a part of the establishment, Eskild Hansen Design studios projects visual art at the church ceiling. It is our way of stretching our artistic muscles. Come by if you are in town.